News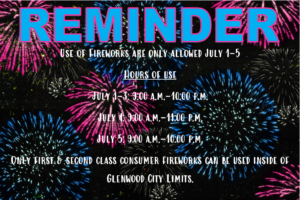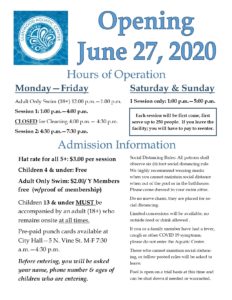 Resolution 3509 2020 Pool Rates
The City of Glenwood is hosting a round table discussion on adopting building codes.  The City is considering adopting building codes and would like to hear the opinions of those who build, renovate and do construction business within city limits.
The City Council and Mayor invites all contractors, builders, and other interested parties to attend this discussion. This meeting will be held at City Hall at 5 N. Vine Street on Tuesday, June 23rd at 5:15 p.m. – 6:00  p.m. You may attend the meeting in person or virtually, or send your thoughts and/or concerns to cityclerk@cityofglenwood.org.
Log-in Info for virtual meeting:
Building Codes Round Table
Tue, Jun 23, 2020 5:15 p.m. – 6:00 p.m.
Please join my meeting from your computer, tablet or smartphone.
https://global.gotomeeting.com/join/323768741
You can also dial in using your phone.
United States: +1 (224) 501-3412
Access Code: 323-768-741
New to GoToMeeting? Get the app now and be ready when your first meeting starts:
https://global.gotomeeting.com/install/323768741
**Please plan to attend virtually if you feel ill, or have household members who have been sick, if you have a fever or cough.
We will have chairs spaced out for social distancing. **
The City of Glenwood is seeking bids for construction of six pickleball courts on Vine Street – Please see attached bidding sheet for more information and submittal instructions.
The City of Glenwood is accepting sealed bids for the property located at 106 N. Locust St., house must be demolished after purchase. Bids will be accepted through Friday, June 19, 2020 at 4:00 p.m.  and can be mailed or dropped off to City Hall, 5 N. Vine St, Glenwood, IA 51534.
Bids will be opened at the June 23, 2020 City Council meeting and a Public Hearing will be held on July 14, 2020 to formally accept bid.
Glenwood Municipal Utilities is seeking applications for a Maintenance/Operator Person. Duties include, but not limited to, operations and maintenance of the water and wastewater treatment facilities, sewer and water systems, machinery, equipment, and related activities.
For more information regarding this position please go to the GMU website www.glenwoodmu.com. We are an equal opportunity employer. For consideration please send your resume and application to Glenwood Municipal Utilities c/o Search Committee 7 N. Vine St.  Glenwood, IA 51534 or email to wendy@glenwoodmu.com  We will be accepting applications until 6/22/2020 at 4:00pm.
3 seasonal part-time employees are needed for summer help! Applicants must be at least 18 years of age and have a valid driver's license. Mowing and weed eating experience is preferred. See our Job Openings page for more info!
Please see the press release regarding guidance on outdoor activities during the Covid-19 outbreak form Mills County Public Health and Mills County Emergency Management.
We have had several reports of large groups of teens playing basketball and gathering at our complexes; we will be roping off our sports complexes on March 31, 2020. We will be leaving the parks open at this time for walking, running, fishing and other outdoor activities. We do ask that you keep in mind social distancing while at our parks. The hope to is to stop or slow the spread of Covid-19.