News
The following city boards have vacancies that need to be filled:
Board of Adjustment – looking for 3 members, this is a 5 year term, appointed by Council.
Library Board of Trustees – looking for 1 member, this is a 6 year term, appointed by the Mayor
If you are interested please contact Angie Winquist at 712-527-4717 for more information.
NOTICE OF PROPOSED ACTION TO HOLD HEARING ON
A LOAN AGREEMENT AND GUARANTEE IN A PRINCIPAL AMOUNT NOT TO EXCEED $400,000
(GENERAL OBLIGATION DEBT SERVICE LOAN AGREEMENT AND GUARANTEE)
The City Council of the City of Glenwood, Iowa, will meet on the 12th day of September, 2017, at the City Hall, Glenwood, Iowa, at 7 o'clock p.m., for the purpose of holding a hearing on a loan agreement and guarantee (the "Debt Service Loan Agreement and Guarantee") in a principal amount not to exceed $400,000, for the purpose of providing a guarantee for a period of 35 years, for a portion of a loan that Glen Haven Home, Inc. expects to receive from the United States Department of Agriculture – Rural Development related to the acquisition of the Glenwood Resource Center.
The Debt Service Loan Agreement and Guarantee is proposed to be entered into pursuant to authority contained in Section 384.24A of the Code of Iowa, will constitute a general obligation of the City and will be payable from a debt service tax levy.
At that time and place, oral or written objections may be filed or made to the proposal to enter into the Debt Service Loan Agreement and Guarantee.
At any time before the date fixed for taking action to enter into the Debt Service Loan Agreement and Guarantee, a petition may be filed with the City Clerk of the City asking that the question of entering into the Debt Service Loan Agreement and Guarantee be submitted to the registered voters of the City, pursuant to the provisions of Section 384.26 of the Code of Iowa.
After receiving objections, and if no petition is filed, the City may determine to enter into the Debt Service Loan Agreement and Guarantee, in which case, the decision will be final unless appealed to the District Court within fifteen (15) days thereafter.
By order of the City Council of the City of Glenwood, Iowa.
Angie Winquist
City Clerk
We have openings on both the Planning and Zoning Board and Board of Adjustments.  Both are appointed by Council for a 5 year term.  P & Z meets monthly at noon on the 2nd Monday of the month (if necessary) at the Police Department.  Board of Adjustments meets on an as needed basis.  If interested and would like more information; please call Devan Hitchcock at 712-527-9920; ext. 265
01/17/2017
The City of Glenwood has openings in the following Boards:
Park Board…as of August 1, 2017  (This board member may live outside city limits)
Planning and Zoning
Board of Adjustments
Library Board
If you are interested in being on either of these boards; please call City Hall at 527-4717
Press Release
02/01/2016
For immediate release
Snow Emergency
Glenwood, Iowa (February 1st, 2016) – The Honorable Mayor Brian Tackett has proclaimed a snow emergency for the City of Glenwood, to be in effect from 12 am on Tuesday the 2nd, 2016. With this proclamation no person shall park, abandon or leave unattended any vehicle on any public street or City-owned parking lot, other than designated overnight parking areas. The snow emergency parking ban shall continue from its proclamation until the snow ceases and the roads are plowed.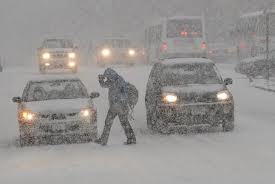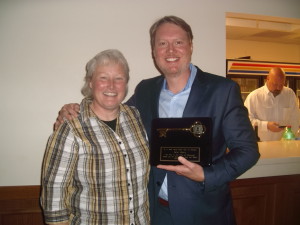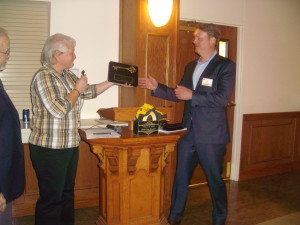 Mayor Kim Clark presented the key to the city to Don Hall during the Homecoming festivities on Saturday.  Don returned to Glenwood to be this year's Grand Marshal.  His work on the Oscar-winning "Big Hero 6" movie was the inspiration for this year's them- Heroes –
Our local food pantry had a serious shortage of items which have not been available to them by the food bank. If there  is anything you can help with please let them know.
Refried, Kidney & Chili Beans (canned)
Canned fruits — Peaches, Pears, Mixed Fruit, Mandarin oranges
Canned tomatoes — Diced, Whole, Stewed
Canned potatoes
Canned — Tuna, chicken, spam, ham, etc.
Soups — Tomato, Chicken Noodle, cream soups, Ramen soups
Hearty Soups — Vegetable Beef, Chunky Soups, Chili
Cereals — Cold & Hot Cereals
Dry Pasta — Elbow macaroni, Rotini, Bow Ties, Lasagna, Noodles
Pasta Sauces
Condiments – Ketchup, mustard, mayo, relish, bar-b-q sauce, steak sauce, salad dressings, pickles, etc.
Baking — Cake, Brownie, Muffin, Cookie Mixes and frosting, sugars, chocolate chips, etc.
Pancake Mix & syrup
Hygiene items — Children & Adult Shampoo, Conditioner, Toilet Paper
20 Mule Team Borax, Washing Soda, 4 lb. box baking Soda, Purex Crystals, bars Ivory Soap, Oxy Clean – to make laundry soap with.
Contact: Grace United Methodist Church 712-527-4607
Every can, every bottle, every package helps. Thank You!
Election Date:    November 3
Candidate Filing Period — August 24 to September 17  (this is done at the County courthouse)
Voter Pre-Registration Deadline —  Friday, October 23