News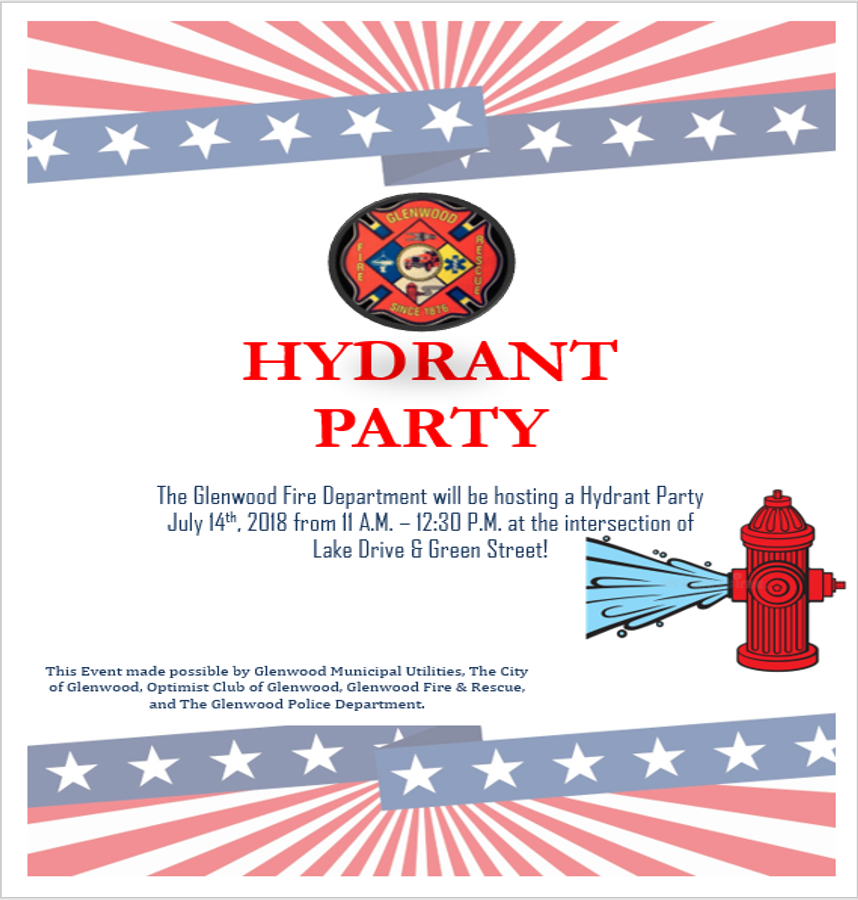 The Glenwood Fire Department will be hosting a Hydrant Party July 7th, 2018 from 11 A.M. – 12:30 P.M. on Hillcrest Avenue near Hiley Park!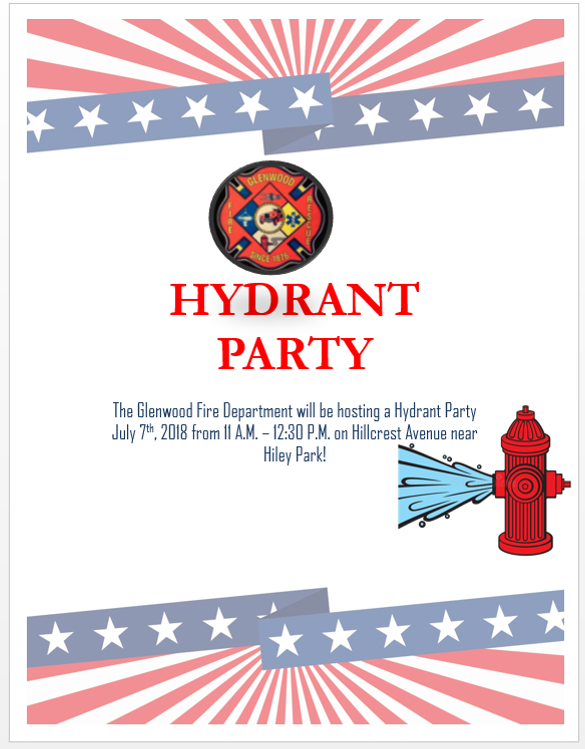 **UPDATE** The repairs have been finished and the Aquatic Center is now open!
The Aquatic Center will be closed Monday, June 18 through Wednesday, June 20; for maintenance.  We expect to reopen Thursday, June 21.  We apologize for any inconvenience
Memorial Flowers: The Cemetery allows flowers to be put on graves starting the Friday before Memorial Day. Flowers are to be removed by the following Monday after Memorial Day – Thank you.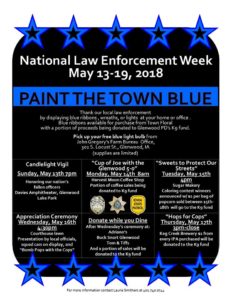 The City of Glenwood Street Department is looking for a part-time seasonal worker. Applicants must have a valid driver's license and a high school diploma. Mowing/weed eating experience preferred. Applications can be requested via email at cityclerk@cityofglenwood.org or picked up at City Hall – 5 N. Vine.
Applications must be submitted by Friday, May 11, 2018 at 4:30 p.m.
EOE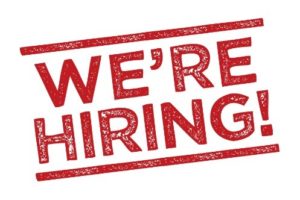 THE GLENWOOD POLICE DEPT. WILL BE ACCEPTING APPLICATION FOR A FULL TIME POLICE OFFICER UNTIL MAY 11TH, 2018 AT 4:30 PM, APPLICATIONS MAY BE PICKED UP AT THE POLICE DEPT (3 N. VINE ST) DURING BUSINESS HRS, M-F FROM 8:00 AM UNTIL 4:30 PM OR REQUEST AN ONLINE APPLICATION BY EMAIL AT renatefrieze@glenwoodpolice.org FULL BENEFIT PACKAGE.
EQUAL OPPORTUNITY EMPLOYER