News
A reminder from Black Hills Energy to call before you dig!!
https://mailchi.mp/70150f6f92f6/we-need-your-help?e=1d535a11f1
The new stop signs have been installed – 4th & Walnut is officially a 4-way stop – please use extra caution at this intersection.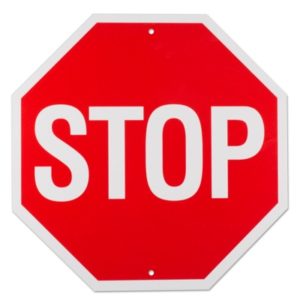 The entrance to Glenwood Lake Park will be under construction beginning July 27, 2020 (weather permitting). The first phase of construction will close the east half of the entrance and the parking lot at the Park. The second phase will close the west half of the entrance and Lake Rd. Campers will be able to access the campground via Green St once the second phase of construction begins.
The Park will remain open during construction. Please be mindful of these closures when making plans to visit our Park. Work is expected to last one week.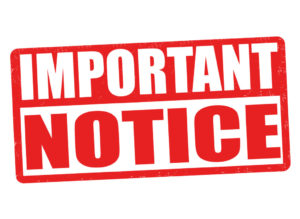 The City will be adding additional stop signs to 4th & Walnut to make it a 4-way stop. We are anticipating installation of the new signs to happen the week of August 3rd.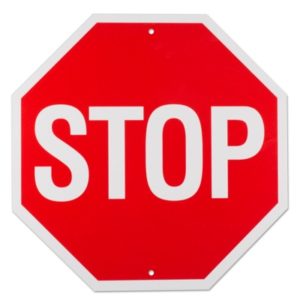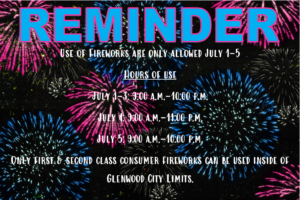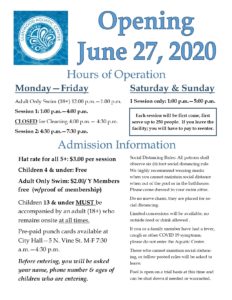 Resolution 3509 2020 Pool Rates
The City of Glenwood is hosting a round table discussion on adopting building codes.  The City is considering adopting building codes and would like to hear the opinions of those who build, renovate and do construction business within city limits.
The City Council and Mayor invites all contractors, builders, and other interested parties to attend this discussion. This meeting will be held at City Hall at 5 N. Vine Street on Tuesday, June 23rd at 5:15 p.m. – 6:00  p.m. You may attend the meeting in person or virtually, or send your thoughts and/or concerns to cityclerk@cityofglenwood.org.
Log-in Info for virtual meeting:
Building Codes Round Table
Tue, Jun 23, 2020 5:15 p.m. – 6:00 p.m.
Please join my meeting from your computer, tablet or smartphone.
https://global.gotomeeting.com/join/323768741
You can also dial in using your phone.
United States: +1 (224) 501-3412
Access Code: 323-768-741
New to GoToMeeting? Get the app now and be ready when your first meeting starts:
https://global.gotomeeting.com/install/323768741
**Please plan to attend virtually if you feel ill, or have household members who have been sick, if you have a fever or cough.
We will have chairs spaced out for social distancing. **
The City of Glenwood is seeking bids for construction of six pickleball courts on Vine Street – Please see attached bidding sheet for more information and submittal instructions.