News
We will open up the City's brush pile behind the Vine Street ball field for tree debris from the December 15th storm on Monday, January 3rd until Saturday, January 8, 2022.
Hours:
Monday – Friday: 7:30 a.m. – 3:00 p.m.
Saturday: 8:00 a.m. – 12:00 p.m.
This is for city of Glenwood residents only, ID will be required & only tree/brush debris from 12/15/2021 storm damage will be accepted.
We are working on Glenwood's comprehensive plan and we want your opinions! Please take our survey at www.TinyURL.com/Glenwood2045
Hard copies are available at City Hall and Glenwood Public Library.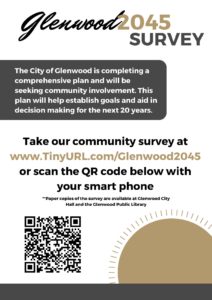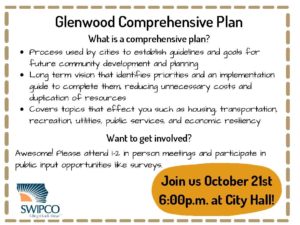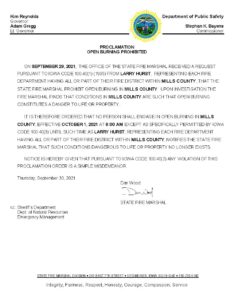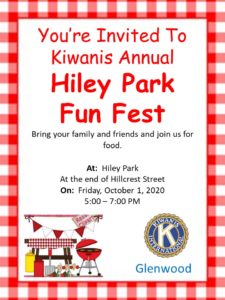 The offices of Mayor & 2 City Council seats (3rd Ward & At-Large) are eligible for election. Nomination papers must be turned in to City Hall by 5:00 p.m. on Thursday, September 16, 2021.
Those wanting to run will need to pick up paper work at City Hall – 5 N. Vine, paperwork includes a nomination petition that needs to be signed by 25 residents of the City of Glenwood, for the 3rd Ward office – 25 signatures of residents in that ward.
City Elections will take place on November 2, 2021. For more information please call 712-527-4717, email cityclerk@cityofglenwood.org or stop by City Hall.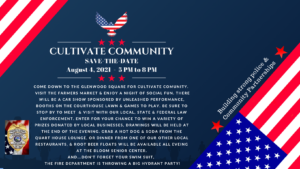 NOTICE OF PUBLIC HEARING FOR APPROVAL OF VARIANCE REQUEST FOR
512 S. LOCUST ST
Notice is hereby given: That at 5:00 p.m. at the City Hall, Glenwood, Iowa on August 3, 2021, the Board of Adjustment will hold a public hearing regarding a variance request for 512 S. Locust St for replacing existing roof with a similar metal roof.
Proponents and opponents can attend in person or virtually, contact City Hall at 712-527-4717 for virtual access. 
At the meeting, the Board will receive oral or written objections from any resident or property owner of the City.  Thereafter, the Board may, at the meeting or at an adjournment thereof, take additional action to approve the variance request for 512 S. Locust St. or may abandon the proposal. 
Amber Farnan
City Clerk